Post by
LegalTX
on 29 Sep, 2015 in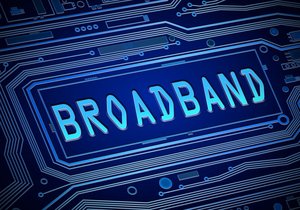 Whether you are a sole trader or a large corporate business, being connected to the Internet is vital to your success, no matter what industry you are in.
Being connected to the Internet is essential in today's business world and an unreliable or patchy connection cam lead to loss of productivity and loss of income. With so much trading being done online nowadays, the internet offers businesses access to a whole new customer base and offers companies a valuable platform to create crucial brand awareness.
Much like the broadband you use in your own home, there are many options for business broadband on the market to choose from. Business broadband packages, such as those offered by Midshire, can be tailored to suit your business so you can choose the broadband which is right for you.
How to choose
When choosing your business broadband package you need to pick one that is reliable and secure. Having a broadband connection that is weak or irregular can lead to a loss in productivity and cause serious security risks. Hackers can easily get into weak connections and this could put any sensitive information you possess at great risk. Needless to say this would be disastrous for any company.
Picking a broadband package that offers you dedicated lines and guaranteed speeds is essential for a company that needs a reliable and fast Internet connection. Having your broadband delivered through dedicated lines means that you won't be sharing your internet connection with anyone else. This is ideal for large and smaller businesses who want exclusive access to the internet to guarantee broadband speeds and quick connection.
Superfast and fibre optic
No matter what size your business is, you will need a fast Internet connection that you will be able to rely on. Superfast broadband and fibre optic broadband packages offer businesses unrivalled levels of security and optimal efficiency and fibre optic broadband travels down cable made from a mixture of copper and fibre that allow for the superfast speed. Choose a fibre optic broadband package you can tailor to your business needs to guarantee the best value for money.
Ethernet
Larger businesses may want to consider an Ethernet connection, which is ideal for large premises and multiple offices. If data is crucial to your business and you rack up large amounts of data usage then an Ethernet connection may suit your company best. This type of internet connection allows you to share large data files, use conferencing solutions and experience high quality voice and video services. Ethernet also offers increased reliability and increased security levels, which is vital when sharing any kind of company data.
MPLS
MPLS networks are the perfect solution for large companies with multiple office sites. MPLS (Multiprotocol Label Switching) allow businesses to connect all sites efficiently and effectively which will reduce costs. Large businesses can also benefit from large bandwidths and a private network to ensure the highest level of security.
Bespoke packages designed to grow as you do
With all the choices available to companies, it can be tricky to know what business broadband to go for when picking your package. It is important to try and choose a broadband provider who will offer you a tailor made package in order for you to receive the best value for money. You don't want a provider who will try and sell you a huge broadband package with Ethernet networks in your only have a small office and 5 employees. Similarly, large businesses may need help in understanding just how much broadband width and speed they will need in order to achieve optimum efficiency and productivity.
Look for a business broadband package which allows room for growth and updates should your business need it. Your end goal will be to create a large and successful company and you will need your business broadband to be able to grow alongside your business.
Contact us today for advice on the best Broadband for your Business.
Back